Hello and Welcome to Clean Your Grooves!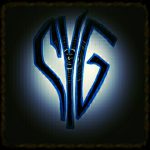 My name is Eric and I love almost everything about record collecting.  Buying, listening to and selling albums has always been enjoyable but now that I have found the correct products to use I even enjoy cleaning  them!
I really only started to accumulate a larger number of albums starting in 2009.   I had a few albums from when I was younger but when I was 29 really jumped into the hobby with both feet.    That being said in the past 12 years my collection has grown to the point where I have had to upgrade my cleaning and storage methods quite quickly.
I have tried many of the different ways to clean and store records.  Some work very well and some do not.  It is my hope that I will be able to give you some sound advice in the form of product reviews and info that will help you avoid some mistakes that I have made.
I myself sought out help online and there are so many conflicting reviews for cleaning and storage products out there.   I decided I would try to have a place where both new and seasoned vinyl collectors could find reviews from someone who has tested all the products on my site and knows if they work well or not.
If there is a product not on this site you have a question about, leave me a comment and I will get back to you.  I am always on the lookout for new products to order and test as well, so feel free to leave your recommendations.
This site contains affiliate links, which means that if you click on one of the product links or ads on my site, I'll receive compensation.  This income is used in part to cover the cost of products reviewed.  Thank you for your support!
If you would like any any more information please contact me via through comments on this site and I will respond as soon as possible.
Thanks for visiting and have a Great Day!